BLOG
Nov 13, 2012
The woman speaks to the man she loves: Kiss me with the kisses of your mouth! Your love is better than wine.   Q: Is romance best left to the teenagers? What does the older generation have to teach the younger about romance? . Q: What was your best romantic moment? . Q: What keeps the romance alive?   Song of Songs 1:2  – When a woman says his kiss is better than wine, then… well, life really doesn't get much better. Say it to your man, and he will feel like a million bucks.
Related articles
Feb 08, 2012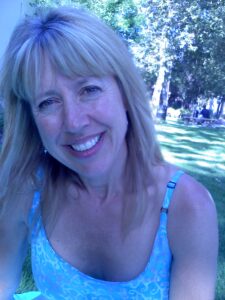 True Romantics are Rule-Breakers, and they are Creative, Quirky, Flexible, Observant, Childlike, Thoughtful, Fun, Wacky, and Curious, to name a few.
Romantics "work at being romantic." Not the hard labor type of work, but like an artist works on a painting, gladly giving it time, effort, planning, thoughtfulness and a little frustration. I wish I could get paid for being a Romantic.
In today's blog, I borrowed from an extremely talented artist who now lives in Northern California. Her blog on the work of creativity bears repeating.
<><><><><><><><><><>
Lyn Lasneski, Artist
Continued success requires habitual creativity.
.
This may seem counter-intuitive to some.  Creativity isn't something you can force, so how can you possibly be creative every day? Keep in mind, a habit of creativity doesn't necessarily guarantee an amazing breakthrough outcome each and every day. It may turn out, especially at first, most days result in creations that aren't that great, inspiring, creative, or useful. But simply going through the process of creativity  helps you become more creative.
Good writers write every day. Good mathematicians do math every day. Good entrepreneurs undertake new projects every day. It's not necessarily about the result or end product – although ending the day with something significant is nice – but it's about the process. Getting into the habit of creativity will make you more creative.
1. Set aside some time each day for creative pursuits. It can be about art, business, relationships, or anything you see fit. But be sure you stick to your schedule.
2. Once you set aside a specific time, set the minimum amount of time you'll spend in this creative session. Going longer is always okay – especially if your creativity really happens to flourish that day – but giving yourself enough time helps solidify the process.
3. Have a specific place for your creativity. Try to find a quiet, calm place. Over time, our bodies will learn to associate that certain room with creativity. This will prime your brain and make your sessions more effective.
4. Come prepared with any items you may need. You may only need a pen and paper, maybe a glass of water, but be sure you have everything you need when you sit down so you do not have to get up in the middle of your creativity.
5. Create. Just try. Go through the process. Some days will seem more successful than others, but every day you do it will be a success if only for the fact that you're putting yourself through the process.
Spending time each day doing this will get you in the habit of creativity.
<><><><><><><><><><><><><><><>
As a certified romantic and a Certified Romance Coach, I work at being romantic every week. I wish I could tell you I was thoughtful and romantic every day, but that's not the situation. I am often distracted by administrative tasks that feel anything but romantic. But, I gladly work at it. Being romantic gives meaning to my life.
In future blogs, I will apply the principles above to the Art of Romance.
Read more from Artist, Lyn Lasneski at the following:
http://www.lynlasneski.com/
or
http://lynlasneski.posterous.com/
Feb 06, 2012
Sometimes a kiss is not just a kiss. Actor Kevin Costner portrays an aspiring ballplayer in the movie Bull Durham. He tells his female lead, Susan Surandon, that what he believes in is … slow, wet, kisses that last two days.
.
At that moment, the entire female audience went into a deep, romantic trance.
.
Who can blame them? What Costner has said goes deep into a woman's soul. Most women get a glassy eyed stare in their eyes when they hear him say this, and are then left dazed and entranced.
Want proof men? Contemplate what Costner says, and say the same thing to your woman in the same way and see what kind of response you get. After their eyes refocus and they start breathing again you'll know what you have to do.
.
Kiss every part of her, not just her mouth. Kiss her body, soul and spirit.
Kiss her Body: Be creative in finding new places to kiss… behind the neck, the side of the neck, kiss her forearms, and softly kiss her belly. Be inventive. Learn where your woman likes to be kissed and kiss her there.
.
A kiss that speaks volumes is seldom a first edition.  ~Clare Whiting
.
I am in favor of preserving the French habit of kissing ladies' hands – after all, one must start somewhere.  ~Sacha Guitry
.

Kiss her Soul: The soul is made up of mind, will and emotions. You kiss her soul when you respect her ideas, and really, really listen to her. Care about her emotions, and ask her what she wants. This is how a man kisses a woman's soul.
.
Any man who can drive safely while kissing a pretty girl is simply not giving the kiss the attention it deserves.  ~Albert Einstein
.
Once he drew
With one long kiss my whole soul thro'
My lips, as sunlight drinketh dew.
~Alfred Lord Tennyson
.
Kiss her Spirit: Men, nurture her spirit. Lead her spiritually. Nourish her creativity. Support her connection to nature. Find the things that bring your woman alive, and encourage her to do those things.
.
'Twas not my lips you kissed
But my soul
~Judy Garland