BLOG
Feb 08, 2012
My friends at Catch Matchmaking are at it again, this time with one of their biggest bashes of the year: February 11, 2012. Just in time for Valentine's this event could be the dating and matchmaking event that changes your life.
.
It's one thing to get out there and date like crazy, or another to not date at all hoping your ultimate partner comes to you. When you finally decide to get out there and find someone worth spending time and energy with, you want to find the right venue.
My friends at Catch Matchmaking, are an excellent choice when you decide to get dating again. I met them shortly after they started up in 2007. I have wanted to do some seminars with them on dating, but God was calling me in another direction and we didn't work together. I'll let them explain a bit more of what they do.
………………………………………………………………from  www.catchmatchmaking.com
Catch Matchmaking was founded in 2007 to fulfill a tremendous need for an effective, dignified, and professional way for quality singles to meet and date in Los Angeles. Not only do our matchmakers have nearly two decades of experience in bringing people together, but also they hold degrees in Communication, Sociology, Psychology, and related fields.
Whether you are new to the city, divorced, a busy professional, or simply a great catch, we are focused on helping you find someone to share your life with. Matchmakers at Catch Matchmaking are certified through the Matchmaking Institute and must adhere to strict quality standards and a code of ethics. When you join Catch Matchmaking, there is no question that you will receive the highest level of service.
Team Members
May Hui
Founder & Matchmaker
Katie Chen
Co-Founder & Matchmaker
Elaine Lewis
Image Consultant
Sarah Ilarde
Personal Consultant
Our model of matchmaking employs intuition and expertise. With an eye towards quality over quantity, we meet face-to-face with our clients in order to hear what's important to you. We then adhere to a careful and thoughtful process based on our knowledge of you and what you are looking for in a match. What follows is a proactive approach to finding suitable partners by extending our search beyond our membership group, using our networking skills and social connections throughout the greater Los Angeles area.
Benefits of Catch Matchmaking:
Minimizes discouragement through a calculated process of matchmaking
Saves time—we do the work for you
Eliminates awkward, frustrating and often depressing elements of meeting people at bars or online
Brings dignity to dating
Matches are pre-screened
Boutique agency that provides personalized service
No open enrollment
Certified matchmakers held to strict standards and a code of ethics
Confidential and discreet
February 11, 2012: Unlock the Night Mixer in Hollywood
When: Saturday, February 11, 2012. Check-in starts at 7pm. Party starts at 7:30pm and ends at 9:30pm.Where: Boulevard 3~6523 West Sunset Boulevard Los Angeles, CA 90028Who: All single professionals ages 24-45.Tickets: $26 for one person and $52 for two people online. $30 at the door. You can RSVP by texting May at (310) 867-0851 with name and number of tickets you'd like to purchase and pay at the door. No refunds!  No free birthday tickets for this event.  We are almost sold out.
For tickets and more info, click HERE.
Mar 07, 2011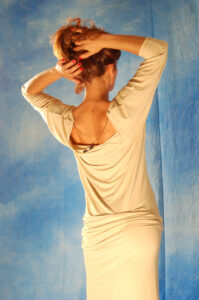 "The Lady is a goddess"
Part 2
Review from part 1:
All women are potential goddesses
A goddess is a spiritual person
A goddess gives life
A goddess inspires
A goddess shows her appreciation
A woman who shows appreciation for the men in her life will never be at a lack for male attention. Allow me to illustrate…
In the classic Christmas movie, "It's a Wonderful Life" George Bailey has just dished away his honeymoon money to save the town from falling under the miserly hands of the greedy bank owner. He's done a good thing, but now he has nothing, no honeymoon, no money. He didn't take his bride on a honeymoon, and doesn't know how she's reacting. Will she understand how he followed his heart, or will she be angry he messed up their special time together?
His friend, Ernie, the cab driver is instructed to pick him up at the end of the day and takes him to the old run down home, the newlyweds used to dream about owning when they were teenagers. It's pouring rain, the rickety place is full of leaks, they have no electricity, it's in awful shape.  His new bride, Mary, again shows the kind of character she is made of. She has transformed the living room into a couple's hideaway. She has salvaged a bad situation.
Candles illumine the dingy dwelling. A chicken is roasting in the fireplace, the rotisserie turning by the spin of the record player. The music is romantic. The settings are meager. She is in the dress she would have worn on their honeymoon is a vision of beauty for George to lay eyes on. At his lowest moment, she shows she loves him and believes in him. His response? He kisses her with passion.
If he's a good man, and I think he is, he will honor this woman all the days of his life.
A woman who shows appreciation for men in spite of all the dopey things we do, and because of all the cool stuff we do, is truly on her way to being a legendary goddess. She will have no end of men wanting to give her attention.
Most importantly, the definitive quality that separates mere mortals from divine goddesses…
A goddess is sensual
A goddess is a woman who is comfortable in her skin. She is a woman fully alive to her body. She takes responsibility for her own sexual pleasure.
A woman fully alive is a glorious creature, fully divine, and is fully aware of her sensuality.
By this I do not mean she is barely clothed, sexy and slinky like a plastic "Barbie" doll or Hollywood icon. What is meant is that she is inspires men, appreciates men, understands men. A sensual woman is aware of being a sensual woman. She has the power to move people to action. After all, men fought wars over women, wrote songs, painted paintings, won competitions for women. Women are incredibly powerful in society.
Every woman of any age, race, size or heritage can be this kind of sensual. Every woman has the potential for being a goddess. That so few women have taken the time to explore their divine femininity is why I raise our consciousness around women's issues whenever I have a platform for doing so.
A goddess is a messenger
A classy woman knows there is a spiritual beauty much greater than she can possess. Yes, she draws her man to her, she inspires him, arouses him, but she knows she is only a beautiful reflection of the great and ultimate reality. There is One who is the creator of beauty. She connects her men to the spiritual source of all beauty.
The awareness of being a messenger of ultimate beauty gives her confidence as she ages. As a woman gets older she becomes more, and more beautiful to the men who value the beauty of a woman's heart.
There's so much more to say about being a goddess, if you want me to continue just let me know, I'd be happy to.
I would love to hear your experiences with goddesses. Please write and tell me about the women you know who qualify as goddesses and tell us how women have clearly missed their goddess calling. Writing to me gives me permission to print your story, and respond to you.